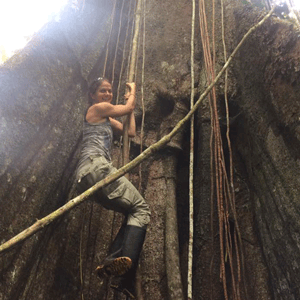 Monica Baker is a licensed massage therapist, fitness trainer and life coach. She focuses on improving quality of life through long term mental and fitness goals. She uses her knowledge of Anatomy and Physiology, Kinesiology and Life Coaching principles of NLP to address her client's symptoms and apply a customized regimen to develop a long term solution.
She started out as a massage therapist at a local spa chain and quickly recognized that her hard work was no more than relaxation and temporary pain relief. She desired to do more. She focused on Deep Tissue body work and left the Swedish massage and relaxing therapies to her peers. Still, she noticed her clients would feel better but would need to return for more treatments on a bi-monthly or weekly basis. The sources of their issues were not being addressed.
Monica decided to deepen her studies to address more than just her client's symptoms. She studied energetic work and incorporates Craniosacral therapy and Reiki into her massages. She applies Biomechanics Method to her knowledge of Physiology allowing her to better assess and identify core underlying issues of body function and to perform postural assessments. She is able to utilize these techniques to hone in on the problem areas and then offer suggestions for strengthening.
Not stopping there, Monica believes in the ability of the body to heal itself. And so she embarked to learn techniques of self massage that she can impart upon her clients. She has much knowledge in these areas having had chronic pain herself she's had to cope with since childhood. One of the more recent teachings she shares is called Yoga TuneUp Therapy. This therapy uses balls to roll into stress and tension in the muscles. She demonstrates how to use these balls to relieve chronic pain.
Monica is not just a massage therapist. She's not just a trainer. She is a compassionate giver, looking to help you get to a healthier, happier place in your life. She offers the strength, education and pressure to your muscles, to your weakness, whatever it takes to get you "there".
Monica offers:
Cranio Sacral Therapy
Deep Tissue Massage
Ashiatsu
Reiki
Fitness Training
Professional Certifications:
Certified Personal Trainer through National Academy of Sports Medicine (NASM)
Corrective Exercise Specialist (The BioMechanics Method)
Pre/Post Natal Fitness Specialist (Baby and Me Fitness)
Registered Yoga Teacher 200 Hr (Yoga Alliance)
Certified Life Coach (American Union of NLP)
Neuro Linguistics Programming Master Certification (American Union of NLP)
Licensed Massage Therapist (LMT)
Reiki Level 1